Peru
Peru is 81.3% Roman Catholic, but during the second half of the twentieth century a concerted effort was made by some fundamental missionary agencies to evangelize Peru and establish indigenous churches. Peru now has a strong core of Bible-believing churches and Bible training centers.
Scroll down to see our missionaries in Peru.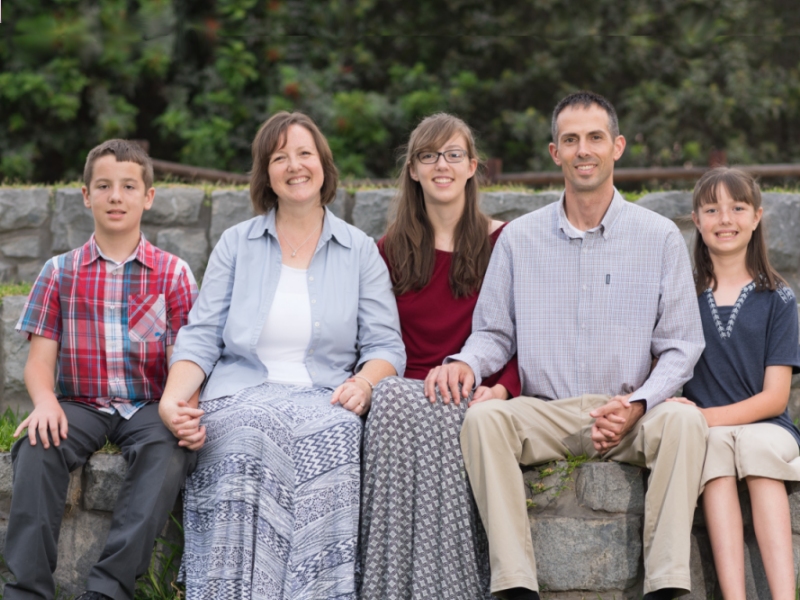 Tim & Cheryl Chapman
Tim Chapman is the second son of Tom and Connie, EMU missionaries in Antofagasta, Chile. Though not born in Chile, Tim spent several years with his parents in Santiago, where he learned Spanish and something of the South American culture. He then returned to Greenville, SC, to study Social Studies Education at Bob Jones University. After graduating in 1998, Tim traveled with the Steve Pettit Evangelistic Team for three years. It was then that he met Cheryl, who was also a member of the team. Cheryl, too, was raised in a Christian home and attended BJU, majoring in Elementary Education and going on to earn a Master's in Counseling. After their marriage in 2001, Tim began classes at Calvary Baptist Theological Seminary, where he secured a Master's of Theology.
As a result of the Lord's leading, a love for evangelistic work, and two visits to Peru, Tim and Cheryl met with the Board of EMU in 2004 to express their desire to become missionaries to Peru in the area of evangelism. Since going to Peru in September 2006, they have attended and ministered in many of Lima's fundamental churches. During their first 8 years in Peru, Tim preached for numbers of evangelistic campaigns, camps, and conferences. They also directed several camps and retreats in Peru during that time. For the next two years, Tim served as interim pastor for the church in Lima they considered their home church, and Tim helped transition that church to a Peruvian pastor. As Tim and Cheryl served in this established church, the Lord gave them a new burden to leave the ministry of full-time evangelism to plant a new church in an urban part of central Lima. Iglesia Bautista Gracia was officially started in the spring of 2016 and is a growing, thriving ministry.
Tim and Cheryl have three children: Lauren, Micah, and Abigail.
If you would like to know more about the Chapmans and their ministry, contact the Home Office and request to receive their update letters.
Alexis Shoemaker
Alexis is EMU International's newest missionary, joining our agency in July, 2020. She will be serving with Tim and Cheryl Chapman in Lima, Peru. She began her time in Lima in July 2019, teaching English as a second language and beginning Spanish language studies. She will now transition to full-time ministry in the church plant, Iglesia Bautista Gracia, discipling teen and single women, and helping with the children's ministry. In the evenings, she will be planning and directing English as a Second Language classes, which will serve as a tool to reach unbelievers in the city of Lima. She is continuing her language studies to become more fluent in Spanish and better equipped to share the Gospel in the community.
We got to know Alexis when she came to Peru a couple of years ago with a missions trip from her church in South Carolina, Palmetto Baptist Church. A few months later, she came back to Peru to teach at La Molina Christian School. She immediately got involved in our church and has been as involved and committed as has been possible for her while teaching full-time. We have observed in her a real desire to be in Peru ministering with our church. She senses that God is strongly leading her in this direction. She has served well, and she has really worked at learning Spanish. Her ability in the language has taken some huge steps recently, and she is able to communicate well in Spanish at this point. We are excited to have her come and work alongside of our church. There will be opportunities for her to minister with children's ministries as well as with the young single ladies in our church. She will be able to give herself to increased language study, and a year of strong immersion will really help her in that area. Thank you for considering partnering with her.
Tim Chapman, Missionary
Lima, Peru