Peru
Peru is 81.3% Roman Catholic, but during the second half of the twentieth century a concerted effort was made by some fundamental missionary agencies to evangelize Peru and establish indigenous churches. Peru now has a strong core of Bible-believing churches and Bible training centers.
Scroll down to see our missionaries in Peru.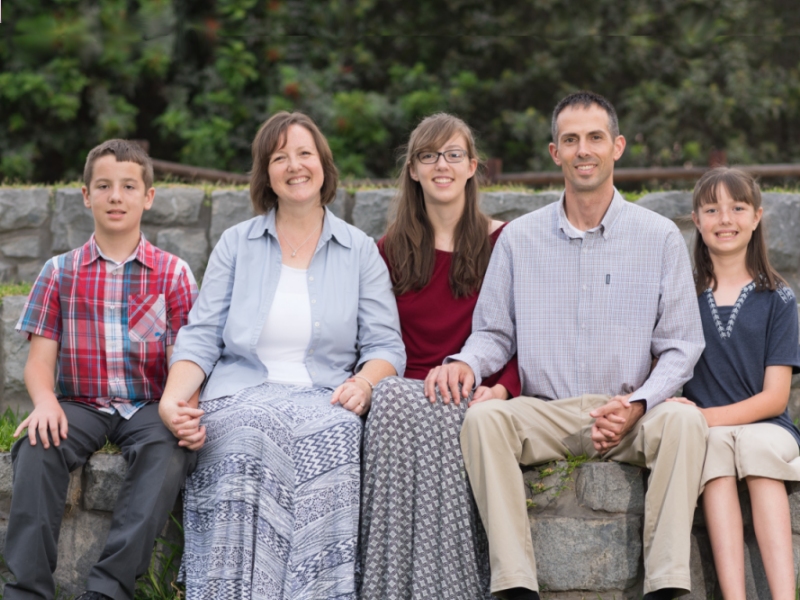 Tim & Cheryl Chapman
Tim Chapman is the second son of Tom and Connie, EMU missionaries in Antofagasta, Chile. Though not born in Chile, Tim spent several years with his parents in Santiago, where he learned Spanish and something of the South American culture. He then returned to Greenville, SC, to study Social Studies Education at Bob Jones University. After graduating in 1998, Tim traveled with the Steve Pettit Evangelistic Team for three years. It was then that he met Cheryl, who was also a member of the team. Cheryl, too, was raised in a Christian home and attended BJU, majoring in Elementary Education and going on to earn a Master's in Counseling. After their marriage in 2001, Tim began classes at Calvary Baptist Theological Seminary, where he secured a Master's of Theology.
As a result of the Lord's leading, a love for evangelistic work, and two visits to Peru, Tim and Cheryl met with the Board of EMU in 2004 to express their desire to become missionaries to Peru in the area of evangelism. Since going to Peru in September 2006, they have attended and ministered in many of Lima's fundamental churches. During their first 8 years in Peru, Tim preached for numbers of evangelistic campaigns, camps, and conferences. They also directed several camps and retreats in Peru during that time. For the next two years, Tim served as interim pastor for the church in Lima they considered their home church, and Tim helped transition that church to a Peruvian pastor. As Tim and Cheryl served in this established church, the Lord gave them a new burden to leave the ministry of full-time evangelism to plant a new church in an urban part of central Lima. Iglesia Bautista Gracia was officially started in the spring of 2016 and is a growing, thriving ministry.
Tim and Cheryl have three children: Lauren, Micah, and Abigail.
If you would like to know more about the Chapmans and their ministry, contact the Home Office and request to receive their update letters.